Empire of the Petal Throne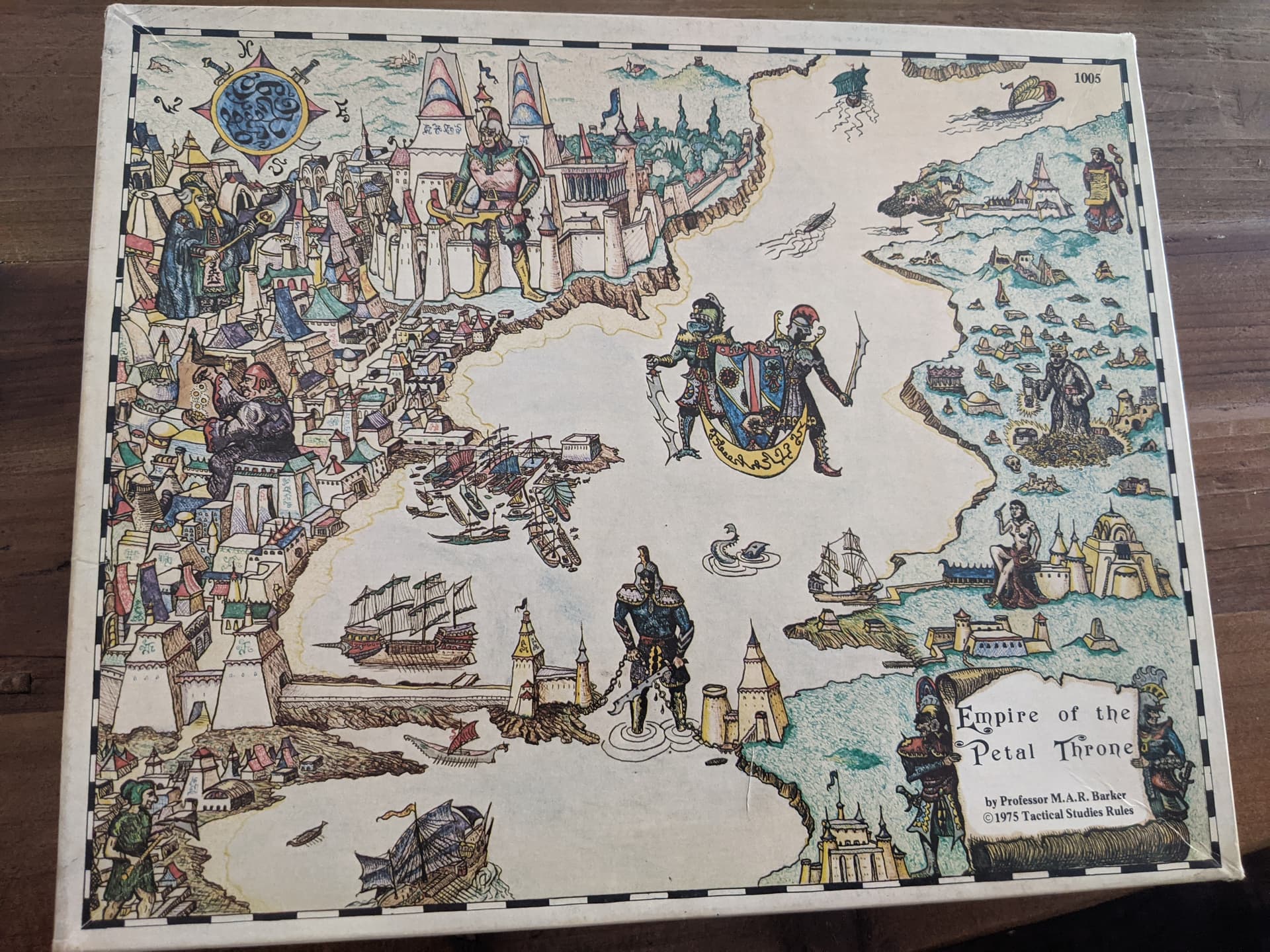 Empire of the Petal Throne (EPT) is a 1975 role-playing game written by Professor M.A.R. Barker and released by TSR as a boxed set. For most people this is the introduction of the world of Tékumel, an extremely imaginative science-fantasy campaign setting. Exhaustively detailed by the professor decades before its publication, Tékumel is often a canonical examplesof an in-depth non-Tolkeinian world. We'll save the specifics for later discussion as they come up in the book.
A single-volume edition was released in 1987 by Different Worlds Publications, and again by Tita's House of Games in 2003. Eventually the Tékumel Foundation put a pdf of a single-volume version on drivethrurpg with options for print-on-demand.
While I do own the 1975 boxed set I will mostly be referring to the print-on-demand version. This is just easier to lug around plus it has the benefit of not further creasing old gaming materials. I will discuss the maps from the boxed sets, as the digital reproductions are simply not to snuff, in my opinion.
So if you're looking to read along I will be referencing the Tékumel Foundation version.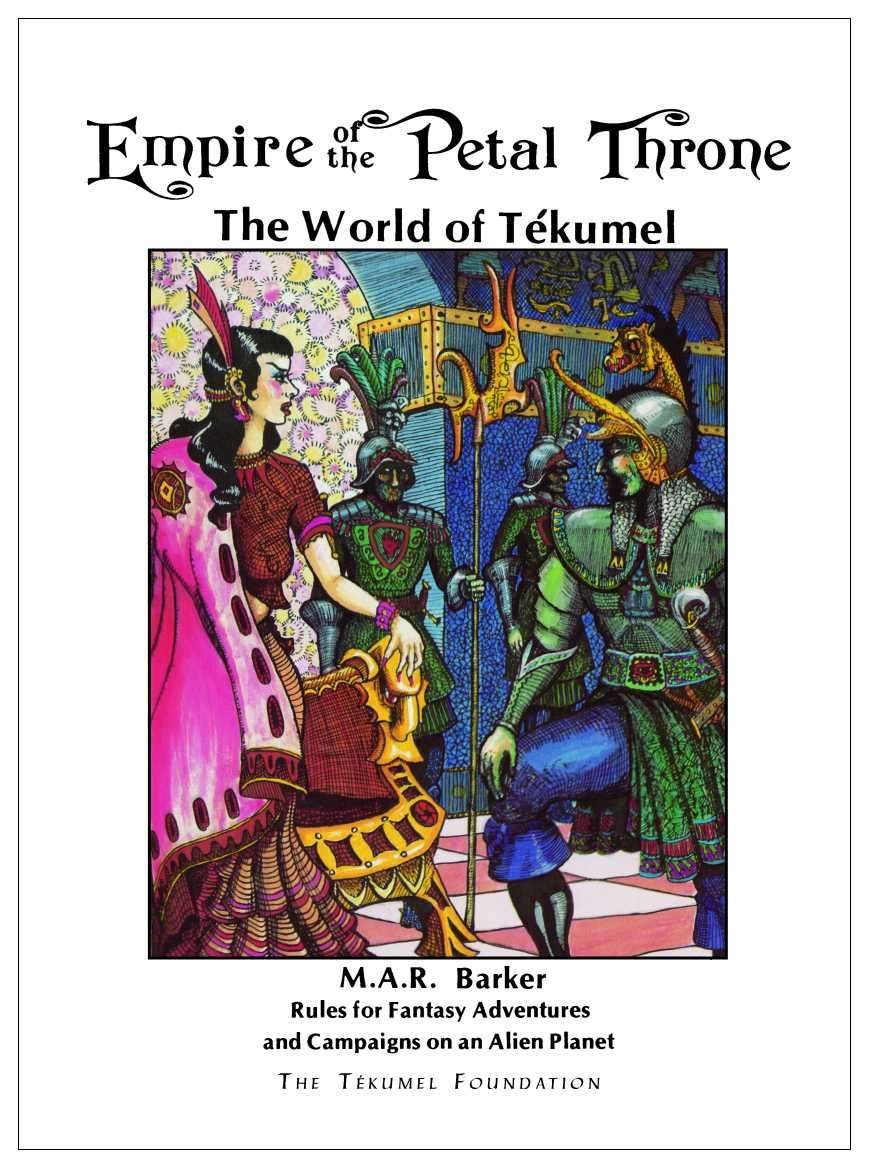 Format
I am not sure where RPG Let's Reads come from, I think I first encountered them decades ago on RPGnet. The basic idea is pretty much what it sounds like - the OP picks a book and reads it, providing impressions and overview of what was read, with discussions along the way.
It's not as formal as a book club - there is no signup, no specified meet dates, no coordinated discussions. When I'm done reading a chapter I will post the summary and thoughts, and people are free to jump in at any time to discuss the game.
(We'll also see how long I can tolerate putting the accent marks over in-universe terms

)
Onward
Let's dig into this classic work of role-playing art. We'll start with a little in-fiction "fluff", rules clarifications, and two forwards by some familiar folks.