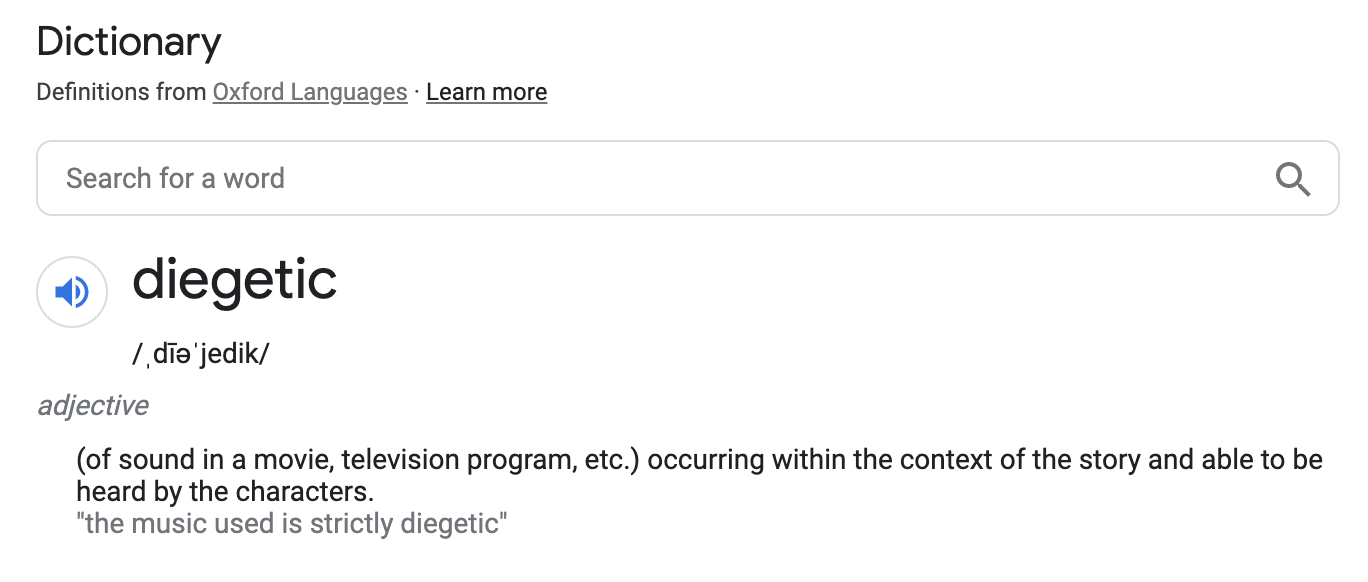 For the longest time, this word struck me as jargon. (Here is Emmy Allen's article, "Diagetic vs. Non Diagetic," for reference.) I tended to always translate this word to "in-fiction" or "from the fiction," as a way of speaking plainly. Recently it's been popping in my head as a more natural feeling. I think the test, though, will be: Does it have much value at the table?
I am imagining an "average table" for this question. Not that this really exists, per se – but just as a way to focus on communicating with folks who aren't as immersed in design-speak as we are.

How many of you have explained "diagesis" to your table? What was their reaction, and was it helpful to their play experience?