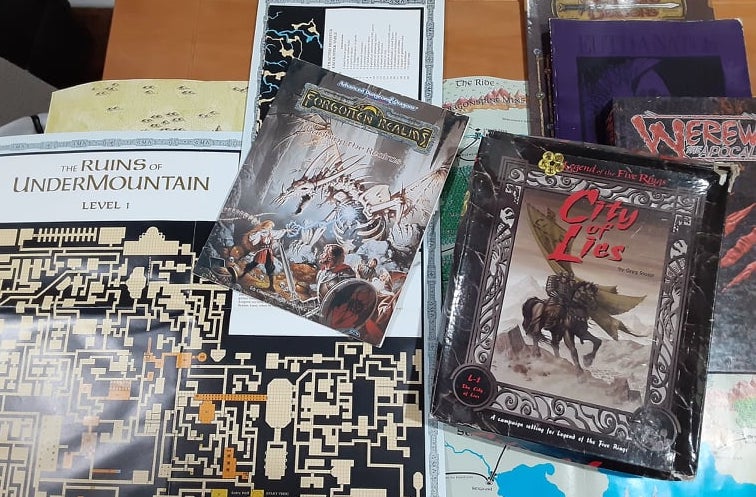 Somebody on discord reminded me that I own(ed) a copy of the old City of Lies L5R boxed set. But I wasn't sure *where it was hiding. Was it in my storage unit, molding and destroyed? Or maybe lost in my parents' garage — a far drive out of state? Well … I found it! In the basement with some other random whatnot in the same box.
Subtopics for inspiration!
Do you have an old cache of RPGs locked away somewhere?

Have you found cool RPGs books at a thrift store or yard sale that really surprised you?

For folks who've sold or given away old books, do you think the new owner enjoyed them as much as you?