I started this thread on the NSR discord server, but I prefer to keep it tidy in a forum topic. The general idea is detailed in this blog post, but here are the highlights:
Use the Cairn SRD as a basis
Keep the focus on Mythic Age rather than any historical age
Use Homer, Hesiod and Pseudo-Apollodorus as a reference. Keep out later sources as Ovid and Virgil.
Draft the Principles of the World, rather than write down an extensive settings (that may come later).
Strong focus on the Mythic Mediterranean (hē thálassa) and seafaring adventure (see Odissey, Jason and the Argonauts). Rules and tables for this "framework".
Whole bestiary of legendary greek creature
Labyrinths and caverns → hopefully a slightly different look at the dungeon (need to do a brainstorm on this)
theourgía (divine magic) and goïteia (arcane magic). binding spells, amulets, curses → requires a different system than that of spellbooks
This is the base for the world map (Anaximander's map):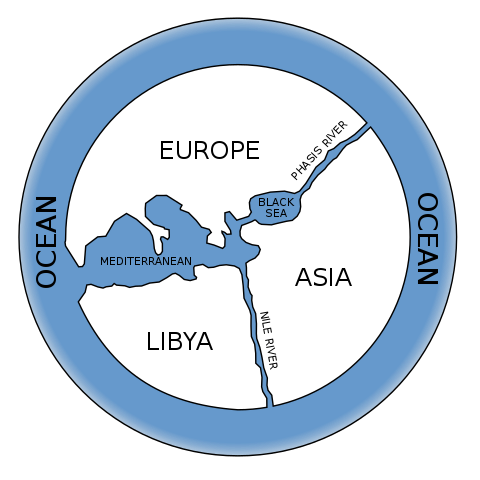 @yochaigal has already given me some good suggestions (especially given my lack of knowledge of ancient Greek):
Attributes will be likely:

strenght ->κρᾰ́τος - kratos
dexterity → kινήσης - kinisis
willpower → discipline, κανόνας - kanonas

The facilitator is called odigós (οδηγός), the Guide.
For now I worked on:
names and backgrounds section
armor, weapons and helmet/shields
Work in progress on:
To be done: