Bone inspiration~
I really enjoy & also surprised when looking at this type of architecture and pockets of history that exist in the world.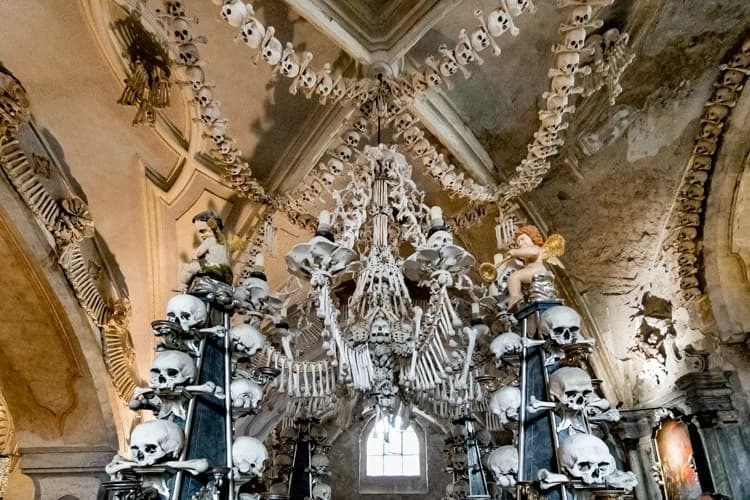 The Bone Church
The well-known story of the Bone Church ('Ossuary' to be more correct or 'Kostnice' in Czech) in Kutná Hora is that, in the 13th century, Jindřich, the abbot of Sedlec monastery, returned from a visit to Palestine with a pocketful of soil and sprinkled it on the cemetery surrounding the Chapel of All Saints.

This direct association with the holy land led to the graveyard becoming a sought after burial site among the aristocracy of Central Europe. At the time of the thirty years' war in the 17th century, the number of burials outgrew the space available, the older remains began to be exhumed and stored in the chapel, and it's estimated that the chapel now contains the bones of up to 40,000 people.
Today I found - video tour:
---
source:
swedishnomad
Youtube - Today I found
outsideprague.com