Hi all,
If you are anything like me, you want to have games be different than other games. You might like to push the bounderies of what games can be about, and you just want to be silly from time to time. As such I thought we might make a thread where people could share their possible game ideas. It doesn't need to be fancy or weird perse, it's not a contest, but mine might be most of the time. I like the What if X but Y approach, and games that don't have a themed system for it (like Risus, Roll for Shoes or Fate).
I had the idea for this post because my wife showed me a meme: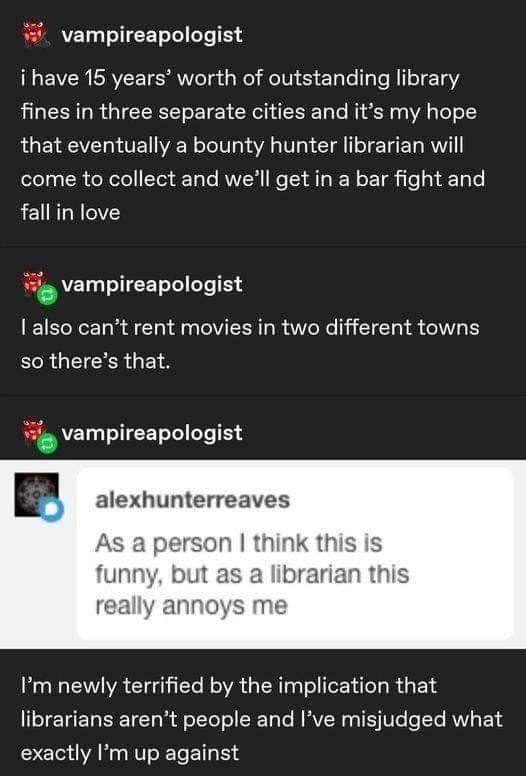 And I was like: This could be a game! Either you are people with library warrants trying to avoid bounty hunter librarians or you yourself are them!
Another idea I've had for a while was: Intergalactic Music Band, where you travel the galaxy playing your music and get into tricky situations. There are variations of this I would want to play or run. Intergalactic Rock Band was the first idea, but I would be into a very niche Intergalactic Klezmer Band as well. Or even an Intergalactic Marching Band
What are your weird game concepts you'd want to try one time?